The world is huge, and there are many wonderful destinations that every one of us would love to visit. However, it is impossible to be in two or more places at the same time. That is why you need to give priorities when making your decision. It can be quite challenging to choose one destination especially if you do not know what a given place has to offer over others. There are many factors to consider when choosing the right travel destination for you. Prioritizing some of the travel destinations can be quite overwhelming since every place has its uniqueness. To avoid being undecided, we have compiled a comprehensive guide on how to choose your travel destinations.
Define your interests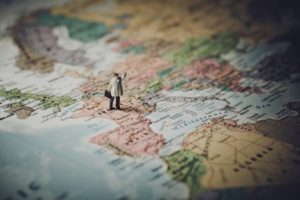 The first thing to start with when you are contemplating about the best travel destination is defining your need and interests. You can write down all the activities that you love participating in. Make a broad list and narrow it down to those that you most enjoy. Once you have definite interests, you can use them to find a place that can provide an environment to enjoy doing whatever you love. If you love attending live shows, it is better to shortlist those cities that are known for music shows. Other fun activities include; Physical pastimes, like swimming and hiking. Cultural activities, including visiting archives, museums, and theater.
Recommendations
Another most effective way of finding the right travel destination for you is through asking for recommendations from workmates, friends, family and other people that know. Recommendations can play a big role in helping you to make the right decision. You may not know about some places, but through inquiry, you can get to travel amazing places that you have never known about. For a person who already visited a given place, you can make up your mind based on their experience. Therefore, ensure that you ask those that have traveled for recommendations before your next journey.
The climate
The climate is a very important factor to bear in the back of your mind before making any advancements regarding your next journey. You do want to travel to a place where you will be uncomfortable throughout your stay. Make sure you go to a place that experiences your favorite climatic conditions. If you love the summer sun, you will get areas that experience such condition at that given period. If you are allergic to cold, it advisable to avoid destinations that experience long winters. You can also consider the political climate because your safety must be considered always.
Accommodation
You need to predetermine the type of accommodation you want before traveling. Make sure the place you are going to visit has enough accommodation spaces that can merge your pocket. If the destination has limited accommodation and there is insecurity, avoid such places. Ensure you survey all the potential accommodations an determine if you are okay with them. As aforementioned, some destination is much expensive than others (look at our budget destinations for a quick start). Therefore, consider your travel budget before you decide to avoid last minute frustrations.