At times it can be a bit confusing for an individual. Take a situation where one wants to spend sometimes away from the daily hustles of routine work in town but then you remember that one of your New Year resolutions is to spend less money as possible. Do not be worried so much about this because there are a number of destinations worldwide, where you can go take and enjoy your vacation while you still stay within your budget. That is the sole reason why in this article we are going to put together a list of pocket-friendly destinations where one can go and have a good time without having to spend a lot of money. Some of those destinations include: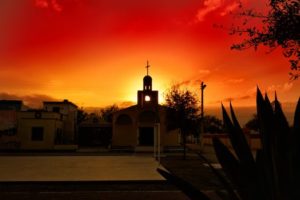 1. Guadalajara town in Mexico
This is one of the perfect but pocket-friendly travel destination that has a lot to offer. The city is situated between the foothill hills of Sierra Madre and the much famous oblas canyon. If you want to experience the avant-garde and the traditional one, then this city is the pace that you should visit. Those who are familiar with the place will tell you that this is the home of the famous Mexican hat dance group and the rodeo. If you are lucky to visit the city in the month of September, then you will be lucky to attend the international mariachi festival. Here you will experience some of the most delicious foods and scenes to remember.
2. Calgary city Canada
This is one of the best destinations for those who are known as budget travelers. It is a place where you can witness a number of budget-friendly activities. While here you can engage in a number of hiking activities or if this is not your favourite activity you can try out picnic activities in the many sites that are on offer. In the night you can select to attend one of the many theatres that are situated in different parts of the city.
3. Orlando in Florida
For those who want to have a feel of what Disney vacation is or you want to visit the universal studios of witness where harry potter wizardry is made, then this is your perfect destination. Besides being one of the best budget travel destinations you will have a chance of having a one in a lifetime experience that this side of the world has got to offer. It is advisable that you visit this destination in January or better still to save further, it is advisable that you stay in an off-site hotel.
4. Nepal
If you are a lover of nature, then this is a dream come true for you. This is one of the most pocket-friendly destinations in the world. Here you will have a chance to explore the many villages where you will have a feel of diverse culture while you enjoy the ambience that comes with being in the base of Mount Everest. This destination is particularly famous for its stunning temples and the perfect mountain views. Thus if you are planning to go on vacation do not worry too much about money, all you need to do is update your passport, pack your bag and be on your way.