Traveling to a new place is one of the best experiences for most people. Whether its a business trip, a family vacation or any other reason you need to prepare properly to ensure that your journey is a success. Most people think that preparing for travel is just packing clothes and booking a flight. There are several key things to do before you travel. Keep reading the following checklist to ensure that you do every that is required before traveling.
Validity of your passport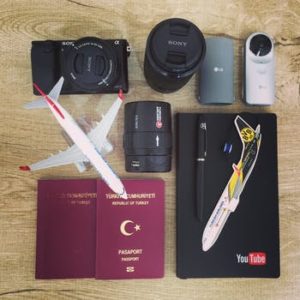 The validity of your passport will grant or deny you the chance to travel. Therefore, ensure that your passport is valid before making any advancements. It is important to be mindful of the expiry date of your passport. Also, make sure that you check the remaining blank pages. Checking all this will render you safe and it will help to avoid disappointments. Most people have fallen into tricky situations where their passports expire before they travel back from wherever they went. Some states do not allow people to travel if their passports have only less than six months to expiry.
Make copies
After you have booked a flight and hotel make sure you make copies of every travel document that you have processed. Making copies of all your travel documents will help you to avoid incidents where you are stranded because you have misplaced your originals. Nobody plans to lose their travel documents, but when it occurs, we need a backup plan which is the photocopies.
Travel advisories
Depending on the nature of your journey or you want to travel to, it is important to be aware of all travel advisories. Something occurs and if we insist we might even endanger our lives. Seeking travel advisories will help to know the actual situation at your destination. It is as well important to register your trip. At times you might be hinted that your health insurance is not applicable in place that you intend to travel to. Travel advisories help you to prepare well for your trip. Also, note that registering your trip help the embassy to help you in case of an emergency.
Emergency cash
It is also advisable to have emergency cash at hand. Apart from carrying your credit cards with you, it important to carry cash in case of an emergency. There are situations where you need to address an issue instantly yet you do have fast cash. Credit cards can get lost, and the process of making new ones may take some time. That is why you need to have some enough cash for any emergencies. Also, make sure the cash is accepted in the state.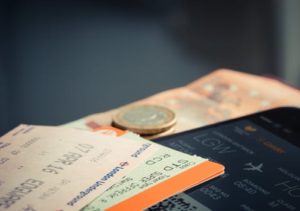 Seek health checkups
Before traveling ensure that you go for a check to ascertain that you are healthy. Also, consult with your health insurance provider to determine whether you are required to carry with you some medication and vaccines. Climate injections are also important to avoid falling sick while you are away. Make sure you consult with your doctors if they can bring prescription medications.
Make a reasonable plan
It is good to make a plan on how you will spend the days you will be away. Also, plan for the day you will travel, and the day you will travel back. Make sure you can manage your money to avoid going bankrupt or overspending. Drafting a reasonable budget will be a good idea especially after knowing the cost and value of the local currency.…